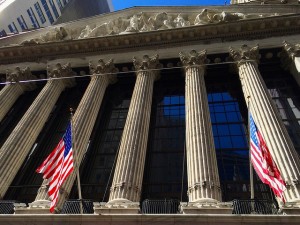 I work with clients ranging from small accounts (under $100,000) to High Net Worth Individuals with Investable Assets greater than $1-5 Million and beyond.  Based on your investing goals, I'll work closely with you to build an efficient investment portfolio, while considering the returns you hope to achieve and your comfort level with risk. I'll also examine your income needs and the timeframes related to your goals.
My approach begins with strategic asset allocation, which allocates a portion of your total portfolio to various asset classes, such as U.S. & International Equities, Fixed Income, Emerging & Frontier Markets, Commodities, and Real Estate. The majority of portfolio returns comes not from the selection of individual securities, but from the allocation of assets to particular asset classes.
I then examine current market conditions and apply a "tactical overlay", as needed, to change the weightings in particular asset classes based on my investing experience and view of market conditions.
Periodically, I rebalance portfolios to keep allocations in line with specified goals and defined allocations. This process enforces discipline, taking profits when an asset class has performed well, and purchasing additional positions when an asset class is attractively valued.
Along the way I'll work with you to make sense of investing in light of economic, market and other current developments. By focusing on long-term goals I help the individual investor interpret current events, maintain perspective and investing discipline, anticipate potential outcomes, and avoid over-reacting to events, both good and bad.
Peter Gaylord, CFA
Gaylord Wealth Management, LLC
535 Mission Street
14th Floor
San Francisco, CA 94105
+1 (415) 971-7529
pgaylord AT gaylordwealth.com
gaylordwealth.com