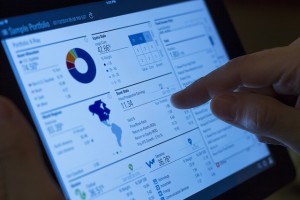 All too often investors have problems delivering consistently good results with their investment portfolios. They may not be invested properly given their investment goals, their portfolios may be poorly matched given their personal risk tolerance, or they may just be left wondering what to do given today's volatile markets. Investing is also difficult for many given the wide range of potential investment choices, many that are complex and sometimes opaque. Such an environment makes it all too easy to make mistakes, and sometimes panic. Decisions are made based on fear and greed rather than a considered strategy.
With over 30 years of investing experience Gaylord Wealth Management, LLC can help you examine your current investment portfolio, answer your questions, and decide how to go forward in today's volatile markets.  Gaylord Wealth Management:
Gaylord Wealth Management caters not just to the 1% but also investors that are just starting out. Therefore, you can open an account with just $5,000. Start off right in your 20's or 30's with a strategic plan. Don't spend a decade or two making mistakes or using limited tools like a robo-advisor app.
Opening an IRA is another sensible alternative that allows you to roll over one or more 401K accounts as you change jobs. This allows you a greater degree of control, more investment alternatives, and a single account to reduce unnecessary complexity.
To learn more about Gaylord Wealth Management please visit the Services & About Us pages. You can also learn about my investment philosophy by visiting the Market News & Commentary & Investor Education Pages.
I look forward to helping you invest for your future. For your free consultation call me now at +1 (415) 940-5472 or complete the following form:
Your contact information will not be shared with any third parties.
Peter Gaylord, CFA
Gaylord Wealth Management, LLC
535 Mission Street
14th Floor
San Francisco, CA 94105
+1 (415) 971-7529
pgaylord AT gaylordwealth.com
gaylordwealth.com